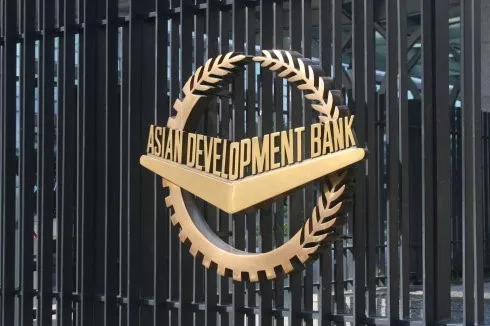 亚洲开发银行2019年实习项目申请现已启动。该实习生项目为在校研究生提供了一个以项目为导向的学习机会。通过参与亚开行目前在运项目的研究任务,实习生获得在一个主要的国际发展组织,与来自超过50个国家的专业人员合作共事的体验。此外,实习生能够提升对开发性金融领域的认知,增加对亚开行工作价值的理解,并通过研究产出而为亚开行业务贡献自己的力量。
具体要求
1. be enrolled in a Master's- or PhD-level program at a school in one of the ADB member nations;
2. both prior to and after the internship assignment;
3. be engaged in academic study in a field directly related to ADB's work;
4. be a national of one of ADB's members;
5. possess an excellent command of English;
6. have professional experience relevant to the assignment;
7. ADB does not accept applications from close relatives of ADB personnel.
申请链接
ADB Career and Employment System (ACES)
申请节点
第一批:2018.08.15—2018.10.15(入职时间:2019.01起)
第二批:2018.12.01—2019.01.31(入职时间:2019.06起)
选拔流程
1. ADB announces the assignments on the website and candidates choose assignments of interest.
2. Candidates apply through ACES, prepare for their CVs and answer the essay questions.
2.1. All documents (CV and essay) are uploaded to ACES to complete application.
2.2. Applications submitted after the deadline will not be considered.
2.3. To avoid errors in submission, applicants are advised not to wait until the last day of the application period in submitting their internship applications.
3. ADB evaluates applications based on: eligibility requirements, relevance of academic study and work experience; and the level of interest and motivation to contribute to development work. ADB also considers institutional representation, gender, and nationality balance in the over-all intern selection process.
4. Only shortlisted candidates will be contacted.
实习岗位
(一)
Title/ Reference Number: Intern - Papua New Guinea Resident Mission - 1907 / 180665
Department: Pacific Department
Location: Papua New Guinea Resident Mission
Posting Date: 15 Aug 2018
Closing Date: 15 Oct 2018
(二)
Title/ Reference Number: Intern - Environment, Natural Resources & Agriculture Division (Flood and Environment Management) - 1904 / 180661
Department: East Asia Department
Location: Asian Development Bank Headquarters
Posting Date: 15 Aug 2018
Closing Date: 15 Oct 2018
(三)
Title/ Reference Number: Intern - Office of the Principal Director, OAS - 1912 / 180672
Department: Office of Administrative Services
Location: Asian Development Bank Headquarters
Posting Date: 15 Aug 2018
Closing Date: 15 Oct 2018
(四)
Title/ Reference Number: Intern - Knowledge Sharing and Services Center - 1908 / 180666
Department: Sustainable Development and Climate Change Department
Location: Asian Development Bank Headquarters
Posting Date: 15 Aug 2018
Closing Date: 15 Oct 2018
(五)
Title/ Reference Number: Intern - Environment, Natural Resources & Agriculture Division (Water Resources Management) - 1905 / 180662
Department: East Asia Department
Location: Asian Development Bank Headquarters
Posting Date: 15 Aug 2018
Closing Date: 15 Oct 2018
(六)
Title/ Reference Number: Intern - Public Management, Financial Sector, & Trade Division - 1901 / 180658
Department: Central and West Asia Department
Location: Asian Development Bank Headquarters
Posting Date: 15 Aug 2018
Closing Date: 15 Oct 2018
(七)
Title/ Reference Number: Intern - Kazakhstan Resident Mission - 1903 / 180660
Department: Central and West Asia Department
Location: Kazakhstan Resident Mission
Posting Date: 15 Aug 2018
Closing Date: 15 Oct 2018
(八)
Title/ Reference Number: Intern - Transport, Energy and Natural Resources Division - 1906 / 180663
Department: Pacific Department
Location: Asian Development Bank Headquarters
Posting Date: 15 Aug 2018
Closing Date: 15 Oct 2018
(九)
Title/ Reference Number: Intern - Social Sector Division - 1902 / 180659
Department: Central and West Asia Department
Location: Asian Development Bank Headquarters
Posting Date: 15 Aug 2018
Closing Date: 15 Oct 2018
(十)
Title/ Reference Number: Intern - North American Representative Office - 1910 / 180669
Department: Strategy, Policy and Review Department
Location: North American Representative Office
Posting Date: 15 Aug 2018
Closing Date: 15 Oct 2018
(十一)
Title/ Reference Number: Intern - Office of Cofinancing Operations - 1909 / 180667
Department: Office of Cofinancing Operations
Location: Asian Development Bank Headquarters
Posting Date: 15 Aug 2018
Closing Date: 15 Oct 2018
(十二)
Title/ Reference Number: Intern - Treasury Services Division - 1911 / 180671
Department: Treasury Department
Location: Asian Development Bank Headquarters
Posting Date: 15 Aug 2018
Closing Date: 15 Oct 2018